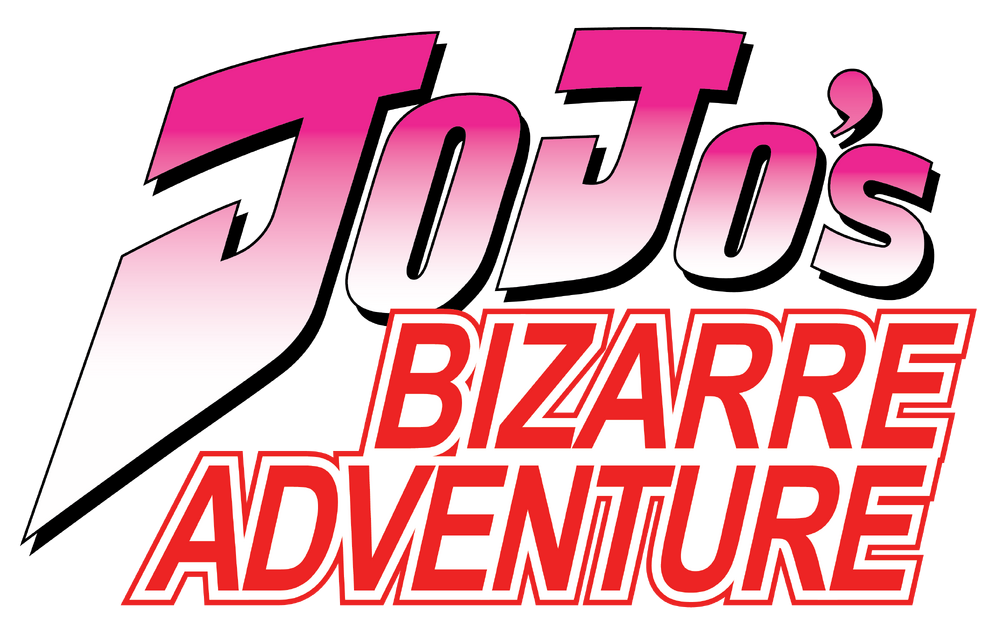 Autor/Ilustrador: Hirohiko Araki
Editora: Shueisha
Primeiro capítulo: Dio o invasor (01/01/1987)
Capítulo mais recente: Primeiro embate (Agosto 2014)


JoJo's Bizarre Adventure é um mangá japonês escrito e ilustrado por Hirohiko Araki. O mangá foi publicado pela Shueisha em sua revista Weekly Shōnen Jump entre 1987 e 2002, e a partir de 2002 até 2004 pela revista seinen Ultra Jump. É atualmente o segundo mangá mais longo da Shonen Jump com 107 volumes e ainda em produção (apenas atrás de Kochi-Kame, com mais de 170 volumes). O que fez dele, por um tempo, o mangá mais longo sem uma adaptação para televisão.
Interessados na série? Sigam os links em baixo.

Part I: Phantom Blood - Mangá

"The story follows Jonathan Joestar as he matures with and eventually combats his adoptive brother, the cunning, merciless Dio Brando."
Part II: Battle Tendency - Mangá

"Taking place in 1938, the story follows the misadventures of Joseph Joestar (a.k.a. JoJo), grandson of Jonathan, as he masters the Ripple in order to combat hostile, ancient super-beings named the Pillar Men; creators of the Stone Mask."
Part III: Stardust Crusaders - Mangá

"The story follows Jotaro Kujo and his band as they journey from Tokyo to Cairo to save his mother's life by defeating his family's resurrected archenemy, Dio."
Part IV: Diamond Is Unbreakable - Mangá

"In 1999, the Arrow, manifesting latent Stand abilities, travels throughout Morioh, Japan; as high schooler Josuke Higashikata

(illegitimate son of Joseph)

and friends seek out the culprits of a series of homicides."
Part V: Vento Aureo - Mangá

"The story follows Giorno Giovanna in his ambition to rise within the Neapolitan mafia by subverting dominant gang Passione."
Part VI: Stone Ocean - Mangá

"In 2011, in a prison in Port St. Lucie, Florida; Jolyne Cujoh, daughter of Jotaro, struggles within a longstanding plot agreed between dead villian DIO and ideologue Enrico Pucci."
Part VII: Steel Ball Run - Mangá

"Set in the U.S. in 1890, the story follows Johnny Joestar, a paraplegic ex-jockey and Gyro Zeppeli, master in a mystic art named the Spin, as they compete with a vast number of others in the Steel Ball Run race: A mad-dash across America for a grand prize of 50 million dollars."
Part VIII: JoJolion - Mangá

"The story begins in 2011 and follows Josuke Higashikata, a young man afflicted by retrograde amnesia, on his search to uncover his identity in Morioh, a coastal Japanese town affected by the Tohoku earthquake."
Anime:

Part I e II
Part III
Part III OVA

Fonte

MUDA MUDA MUDA e tenham cuidado com o Duwang.

Editado por LeFua às 09:22:07 27-08-2014